Le Belem sera d'abord présent à Bordeaux le 3 juin puis à Pauillac le 5 juin pour Bordeaux Fête le Fleuve et le départ de la Solitaire Urgo - Le Figaro. Le Belem ne pouvait manquer de revenir une dernière fois cette année à Bordeaux pour célébrer avec la ville le fleuve qui la fait vivre.
Plus d'informations sur Bordeaux Fête le Fleuve : http://www.bordeaux-fete-le-fleuve.com/
Les 10 et 11 Juin, le trois-mâts sera ouvert aux visites à La Rochelle. Vous pourrez participer à un Atelier du Belem le samedi. Les donateurs pourront partager un café avec l'équipage de 9h à 10h le dimanche 11. Pour devenir Amis du Belem, faites un don !
Le trois-mâts fera ensuite escale à Nantes, son port d'attache, du 16 au 22 Juin et Saint-Nazaire du 23 au 25 juin pour participer à l'événement The Bridge. Les visites du trois-mâts seront gratuites, offertes par la métropole nantaise. The Bridge célèbrera le centenaire du débarquement américain : le 14 juin 1917, 200 000 soldats américains appareillaient de New York mettant le cap sur le Vieux Continent pour défendre la liberté aux côtés des Alliés. Le 26 juin 1917, la première division d'infanterie Big Red One débarque à Saint-Nazaire, bientôt suivie par deux millions d'hommes. L'entrée en guerre des États-Unis fera basculer l'issue du conflit, scellant l'amitié franco-américaine.The Bridge est événement inédit mettant à l'honneur les liens qui unissent la France et les Etats-Uni. Une course transatlantique symbolique et historique reliant Saint-Nazaire à New-York entre le Queen Mary 2 et les trimarans Ultimes de 30 mètres de longs menés par des célèbres skippers. Le Belem ouvrira la grande parade de départ du 22 Juin à 17 heures.
Plus d'informations sur The Bridge : https://www.thebridge2017.com/fr/
Informations pratiques – Mois de Juin :
Tarif billetterie, réservations sur fondationbelem.com ou sur place le jour de la visite
Parcours classique
Moins de 6 ans : gratuit
De 6 à 12 ans : 3 €
Plus de 12 ans : 6 €
Amis du Belem : gratuit, sur présentation de la carte 2017
Location tablette numérique
4€ /tablette
Une pièce d'identité sera demandée en caution de la location de la tablette
Découvrez le nouveau parcours en vidéo (lien vidéo)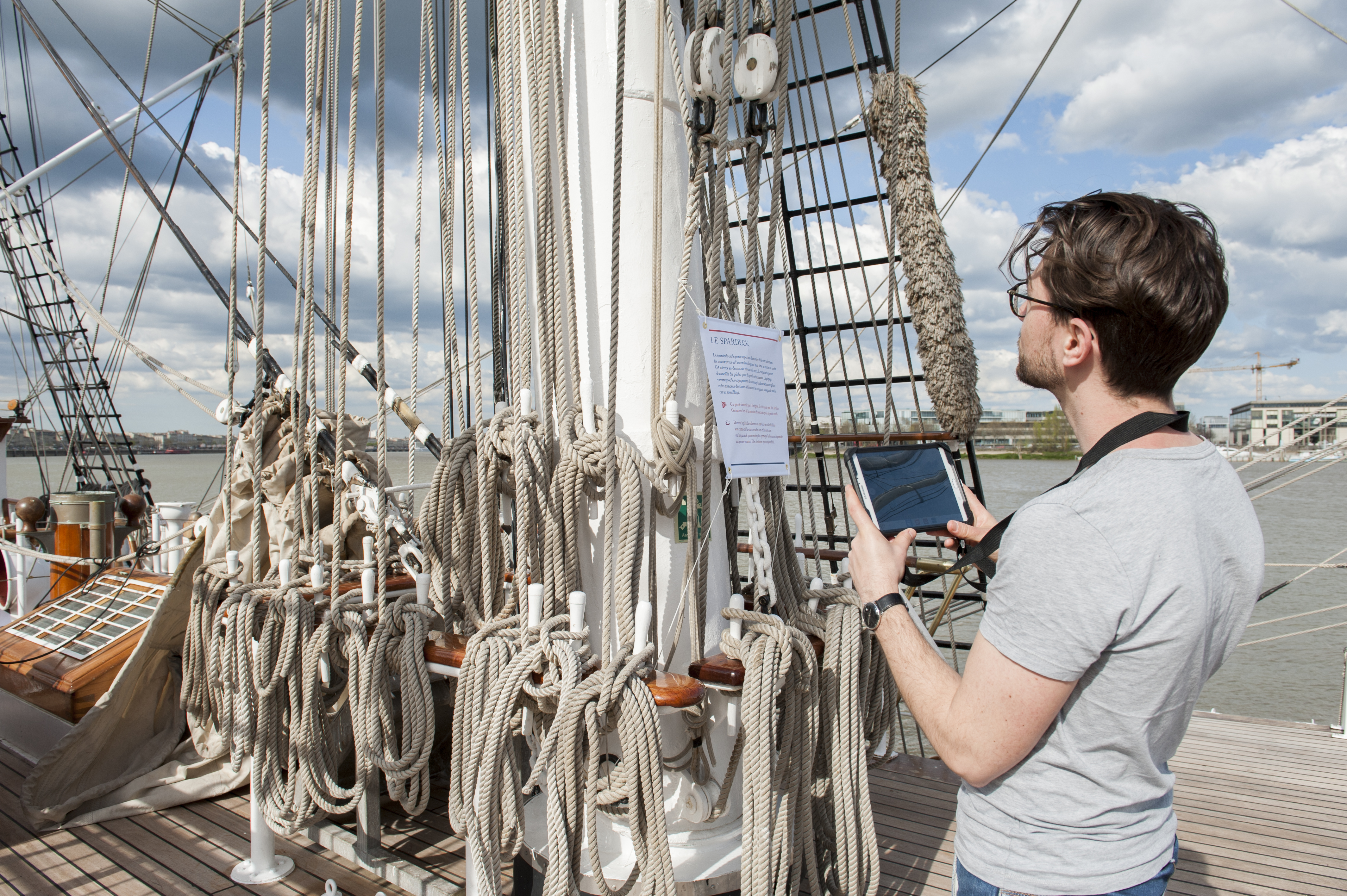 Qu'est-ce qu'un Atelier du Belem ?
L'expérience inédite de monter dans la mâture, d'envoyer une voile et de visiter le Belem en petit comité guidé par un officier. (Prix : 25€/personne, activité proposée à partir de 14 ans, nombre de places limité).
Toutes les dates les Ateliers du Belem
Qu'est-ce qu'un rendez-vous donateurs ?
Une exclusivité réservée aux donateurs : rencontre avec l'équipage et visite du bateau en petit groupe. (Gratuit sur présentation de sa carte Amis du Belem en cours de validité).
Toutes les dates des cafés donateurs
Comment devenir Amis du Belem (donateur) ?
Il suffit de faire un don, je fais un don pour entretenir le Belem